Interview with

Charles Marquardt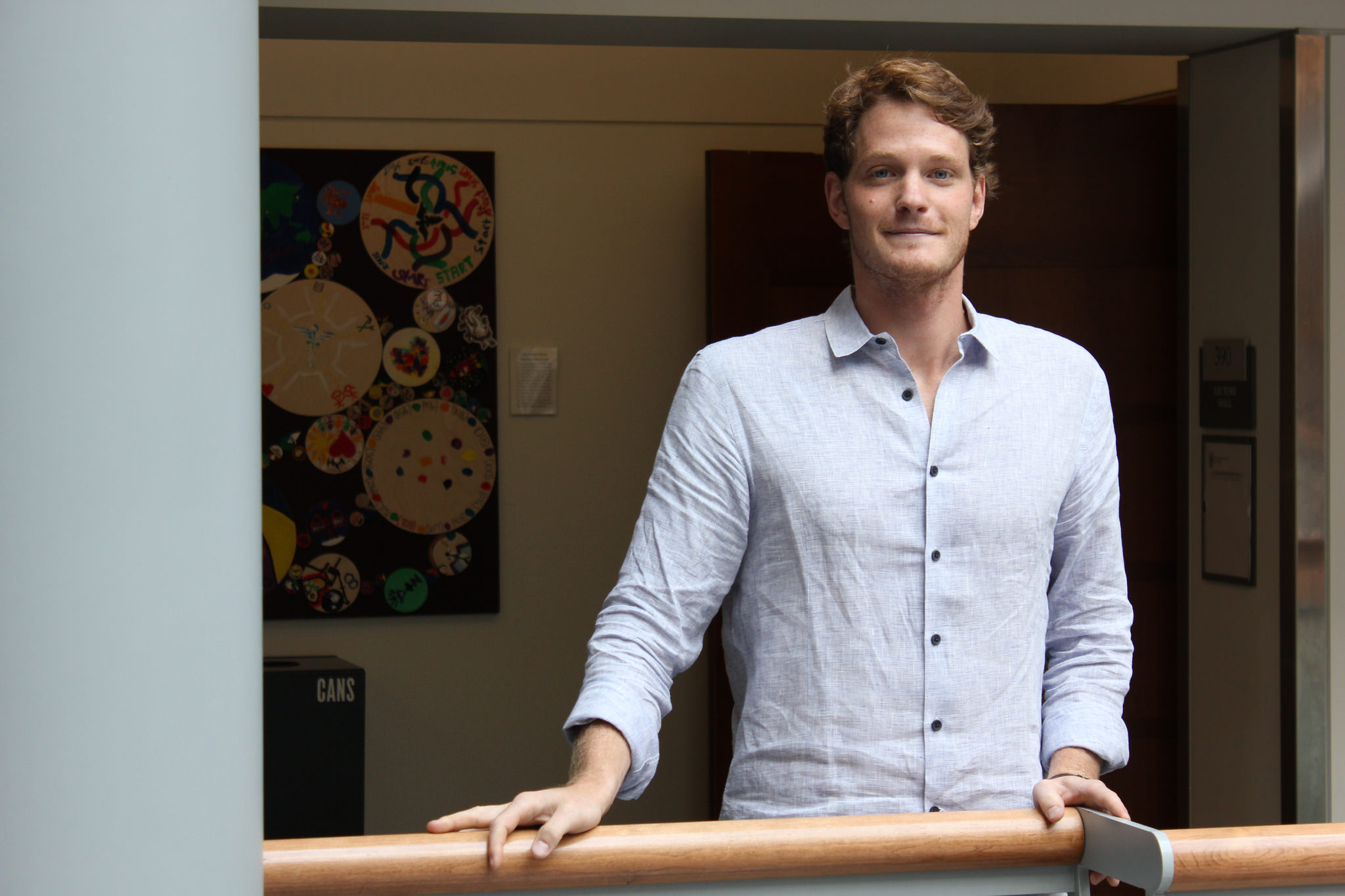 Born and raised in London, he came to the United States to earn his bachelor's degree at Duke University. After travelling around the world, Marquardt looks forward to volunteering in clinics in Latin-America.
Q&A Interview by Zoë Fisher
**This interview has been edited for clarity.
When did you come to America?
I came for Undergrad. I went to Duke University, four years there. After that I went back to London for a year, then back to Chicago for a masters and I've been here ever since.
Other than England and the United States, how many other places have you been?
Ecuador, Argentina, Cambodia, Laos, all across Europe... 16 over the last five years.
Did you do any service in any of the countries?
I didn't do any service in any of them, but I'm actually looking forward to doing the service trips next summer. I really want to go to Argentina.
Talk more about that. What are you looking forward to doing in Argentina specifically?
There are multiple reasons for Argentina. I like the culture, I was there for a few days. I have taken the medical Spanish course before and I've done a lot of Spanish, but I want to improve that here.
Do you feel fluent in Spanish?
No, not at all. Conversational, I'm comfortable. I want to get my medical Spanish up and get that vocabulary and make sure I can really communicate with my patients. Because I worked at the clinic here and they had a lot of Spanish patients.
Do you speak any other languages.
A little bit of French and a little bit of German.
Can you tell me more about the clinical experience?
I worked at Overland Park community clinic because I did the master's program MAMS (Masters of Arts in Medical Science) with a couple of the other people here and it was one of the recommended locations. So I actually started working with them a year before I started the master's program. It was really really incredible and really interesting. That was part of my life that I hadn't gotten to do I did research for NHS (National Health Service) back in England which is probably my most international medical experience.
Have you had any personal experiences with difference in health care between London and here?
So when I was here. I had double hip surgery. It was probably the most incredible experience. It was at duke which is a very very good orthopedic and ambulatory institute. I was also with the fencing team while I was there so they took care of everything which is nice. I didn't sign a piece of paper of anything without my trainer explaining, it taking care of it, all the paperwork. Through that, it was helped, but I also think just the quality of care was impressive. Back in London, I worked with an orthopedic surgeon who did hip surgeries and I got to see his patients before and afterward. And he's one of the best surgeons in England and yet I could see the difference in care because of the hospital he was in. It was an NHS hospital. It was a public institution and there just are limits.
Can you tell me more about the clinic you volunteered at before medical school?
Yeah, so the clinic is a free clinic for the uninsured and you also have to be below a certain poverty line. So that catches a lot of illegal immigrants and it's also in Arlington Park which has a huge Hispanic and polish population. So we had a lot of Hispanic patients. And my Spanish is good enough to walk them to the room, talk to them, and explain that the doctor is coming soon and that kind of thing. I can get by. I was annoyed at myself that I let my Spanish go to the point where I wasn't competent enough to do the interviews by myself, I had to waste the time of a translator who is busy enough translating for the whole clinic. That's what pushed me to do medical Spanish.
What specific stories do you remember from the clinic?
There was one lovely woman who didn't want to waste my time. You know, I'm there for however long she needs me, I have no hours to punch or anything. So I tried to explain that but she's just so sweet. And she breathing quite heavily and she kept saying, "I'm fine, I'm fine." I went to report and I said her breaths were at 25 a minute, which is very very high. I didn't know that, it was probably one of my first weeks… So she needed a nebulizer and she was still like, "I'm fine, I'm fine." So I was like if you don't let me do this, something terrible could happen and it was just an interesting experience of the range of patients you could get.