Interview with Kumuda Pradhan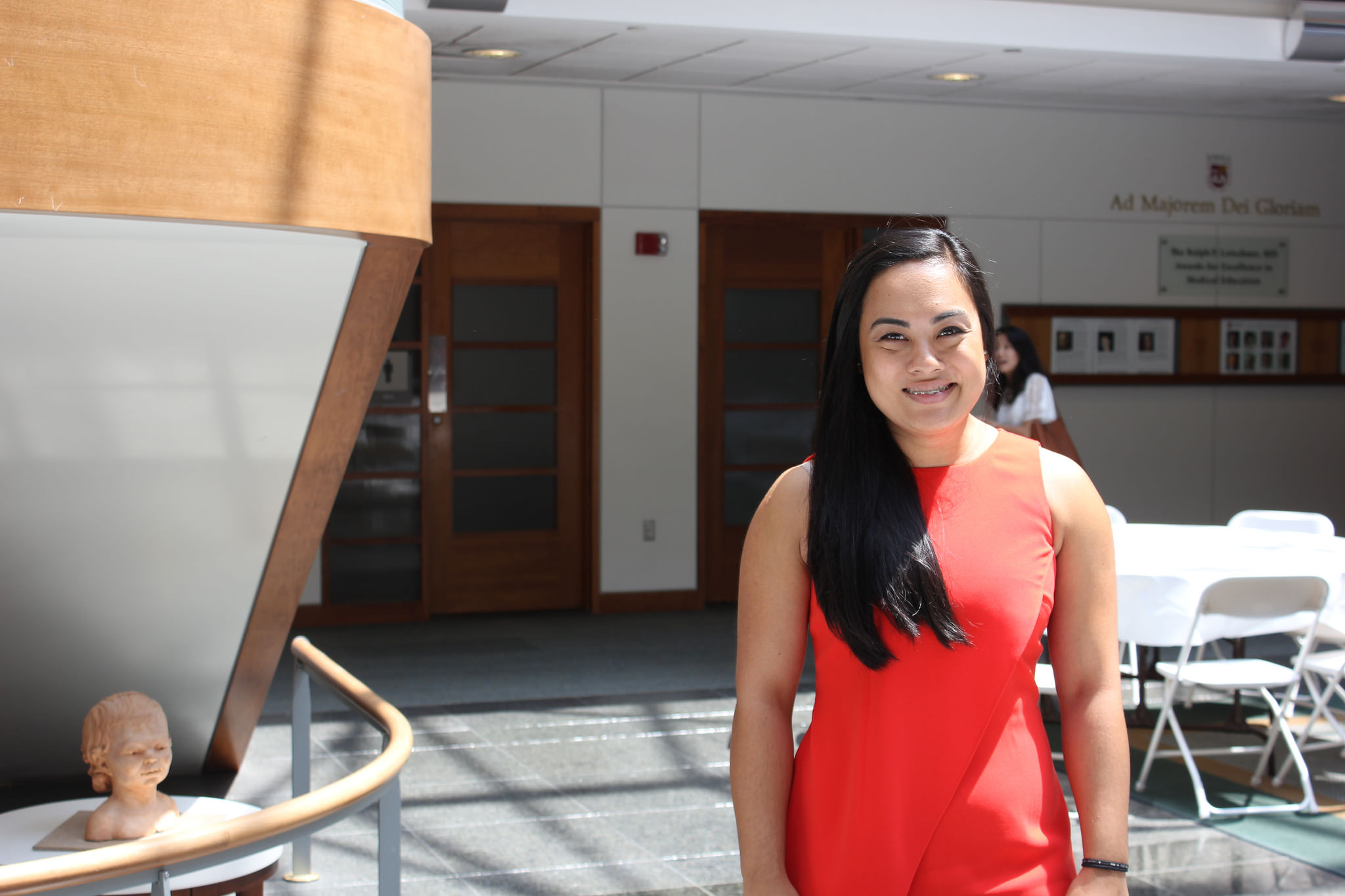 Before attending medical school, Kumuda Pradhan worked for Teach for America. Originally from Nepal, her international experiences influence her every day decisions and her plans for the future.
Q&A Interview by Zoë Fisher
**This interview has been edited for clarity.
What things have you done internationally?
I'm from Nepal, so I was born there and I went there for first grade and for fifth grade and I go back a lot. I was there recently, before the earthquake, for my cousin's wedding.
Have you been after the earthquake?
I haven't been. I was there right before. So it was nice to see a lot of the castles before it happened. It was hard to be so far away, even though my immediate family was ok, there was entire villages in the mountains that I had seen that are just gone now. So that's a little more devastating to think they're still not found because they couldn't uncover them. The scale and scope is crazy.
Other than Nepal, where have you been that's broadened your horizon and contributed to you as a person?
I travelled this summer around Europe before med school. Going to all these places and seeing it be so fluid and open was exactly what I needed. I met this older French lady and she told me about how she put all of her kids through college single-handedly. She rides her bike alone 80 kilometers a day and she told me this three outfits thing that really stuck with me. She said she has an outfit that she has on, an outfit she wore yesterday that's wash and is drying, and there's a third one [she] cleaned the day before. Her story made me feel so free.
How can you apply that simplicity in medical school?
I needed that fresh look and fresh outlook that focuses on what you have in front of you today. That's it. You have the agency to make decisions everyday and that's what traveling reminds you about. There's always a choice and you make a decision every single day with every single thing you do. What you eat, what you do, what time you wake up and I think that's really important to recognize because it's intimidating to be with a bunch of people and you're not sure what you're going to be doing. But you have the choice to review things earlier, or whatever small lifestyle things there is. You get to chose happiness, you get to chose freedom, no matter what you're doing.
Speaking of choices, what led you to Loyola?
Everyone here is so happy, everyone is happy. I think you worry going to medical school is everyone will be the traditional pre-med kids who are super competitive and really cut throat. But everything here, like the mission, stems from alleviating human suffering. I'm under no disillusions that it's not going to be really hard, but it's about people and I can't think of a more perfect place to be learning, training to take care of people.
I know you know about the global health center here, do you want to do something internationally while you're in school or once you're done?
I definitely would like to do some work in Nepal. I asked Dean Nekae already about the year in Bolivia. I definitely want to live abroad.
What did you do during your gap year?
I did teaching in Chicago. I was in far south side in the Altgeld Gardens. My school was a charter school that got shut down this year because of low performance. It changed my life in every possible way. It's one of my big driving factors. My students deserve the absolute best they deserve and excellent education and they weren't necessarily getting it, but I did my absolute best to do everything I could to get that for them, but now I'm in the health field. They have so many needs that are unmet and they are so ignored in so many ways by so many systems, I didn't know the depths. They have so many things happen in their lives. I've had three of four students die because of gun violence.
What grade did you teach?
I taught 8-12 for science.
So it seems like you've dealt a lot with death and advocating for communities in education, but now you'll be doing it through medicine. Do you feel better prepared to handle those things now?
I don't think I could've gone to medical school if I hadn't done Teach for America. Life is so precious and when I'm not directly in [Altgeld] Gardens, I can forget about it, I can walk away, but my kids can't. That preciousness of life that gets ignored. I wanted to be in Chicago because I want to be close to my students. That kinda goes back to Loyola, suffering is important. I [didn't] feel like I personally suffered because teaching there was hard, my kids suffered, their lives are so difficult.
Is there any of your student stories that stick out to you?
I had a student Garetha, she was one of my brightest kids. She was a little bit older because she had to take time off to have her baby… She was the most interested in science. She would ask like, "oh was that happening when I was having my baby?" She was like, "I was on birth control, but it was expired. Or I mean it was the wrong type." So she thought she was taking this faithfully taking this pill. She didn't really understand and she's very smart, very intelligent. It's gonna be so much harder in life having a child. She was doing her due diligence and her health care professionals failed you, they didn't tell you what you were taking or you didn't understand it. And I understand in hospital setting from shadowing, it's busy. But you were doing everything you could to take care yourself and we're still failing you and there's so much more to be done.
When you are looking at programs at Loyola like the CHC or community health in general, tell me why you would want to be a part of those programs.
Going to Loyola and pursuing medicine and health obviously has to do with my scientific curiosity and wanting to further science, but it's also about the people. But you need to work directly in communities and with communities to see what types of solutions work. That's why I'm here. It's far more for the social mission than just for the educational learning and that's what makes loyola special. It's about the human spirit, it's about alleviating suffering and it's about giving to people and I want to do that here.