Loyola Pride
Mission Statement
Here at the Loyola University Chicago Stritch School of Medicine, we are committed to fostering a welcoming, inclusive, and accepting environment for students of all backgrounds, beliefs, and orientations. Loyola PRIDE, in conjunction with the Office of Diversity and Inclusion and other student interest groups, incorporates themes of social justice and diversity into monthly programming, serving to supplement and enrich our medical education.
UPCOMING EVENTS
January - Safe Space Training
February - AIDS Week with Physicians for Human Rights
March - Lesbian Health Talk with Society for Women's Health
WHO WE ARE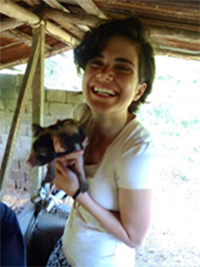 My name is Julia Anderson and I'm a nature enthusiast from Philadelphia. My hobbies include hanging out and reading restaurant menus online. My academic interests include gender theory and gastroenterology.
---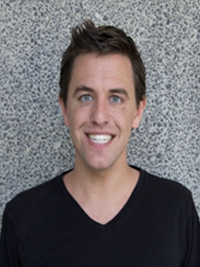 My name is Patrick Finan and I'm a second year here at Stritch, originally from Rhode Island. Stritch is a school that not only values but fosters diversity in every possible way. I'm excited to belong to an organization that is working with the Office of Diversity and the student body to promote acceptance, understanding, and equal access to fundamental rights to people of all backgrounds.
---

Hi, my name is Brandon Hage and I am a 2nd year here at SSOM. I am originally from Buffalo, New York, and I hope to pursue a career in Psychiatry or Neurology. I belong to the Loyola PRIDE group because I believe that every person, regardless of gender, orientation, color, or creed, has the basic human right to be treated with respect and dignity, and promoting awareness and acceptance of all people is something that I strongly stand for.
---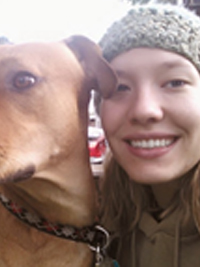 My name is Marta Michalska-Smith and I grew up mostly in Georgia but am originally from Poland. I'm serving on the Loyola PRIDE board because I strongly believe that all people, regardless of race, class or sexual orientation, deserve to be treated equally and to be free from discrimination and violence. I see a special need within the culture of medicine for a strong LGBTQ voice and presence and would like to support that effort in any way I can.
---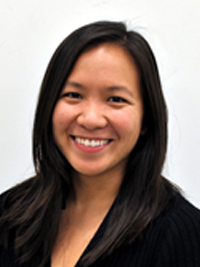 Hi, my name is Andrea Sajuthi. As a native of San Francisco, I've been surrounded by an extremely diverse repertoire of characters in a welcoming environment. I hope to promote equality in our Stritch community and create an inclusive climate for students and faculty alike.​