Welcome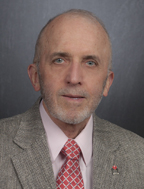 The Department of Neurology is staffed by faculty members who have a broad range of interest in the various facets of neurology and related clinical neurosciences. Their collective expertise offers impressive teaching and research opportunities to the resident in training.
The goals of the Department of Neurology are three-fold: deliver the best medical care to our patients, educate medical students, housestaff, and healthcare professionals, and conduct research in the clinical and basic sciences.
Medical students, residents, and fellows are given unlimited opportunity to work closely with a faculty of expert clinicians committed to patient care and teaching. This effort is complemented by other faculty members who are dedicated to the advancement of medical science through clinical and basic science research. Our research faculty enhance our educational programs by offering our residents opportunities to participate in developing new approaches to diagnosis and therapy. Learn more.
José Biller, MD, FACP, FAAN, FAHA
Chairman and Professor
Director, Stroke Center at the Loyola