Pediatric Ophthalmology and Adult Strabismus Service
The Pediatric Ophthalmology and Strabismus Division is concerned with the diagnosis and treatment of eye disorders in children and strabismus in adults. Physicians are especially interested in strabismus, retinopathy of prematurity, congenital cataracts and glaucoma. Sophisticated orthoptic diagnosis and therapy are utilized, including motility, alignment and sensory testing, as well as visual acuity testing in infants.
In addition to offering the full range of pediatric ophthalmology care, this service specializes in diagnosis and treatment of neuro-ophthalmology, retinal disorders and complicated pediatric and adult strabismus.
Typical conditions treated on this service:
Strabismus surgery
Eye muscle surgery
Strabismus
Esotropia
Exotropia
Hypertropia
Crossed eyes
Anisometropia, amblyopia (lazy eye)
Diplopia
Double vision
Dissociated vertical deviation (DVD)
Superior oblique palsy
Adjustable sutures
Botox
Pediatric cataracts
Glaucoma
Ptosis
Retina disorders
Neuro-ophthalmology
Refraction
Strabismus
More Information on Pediatric Ophthalmology and Adult Strabismus:
Faculty
James F. McDonnell, MD
Professor of Ophthalmology
Clinical Expertise
Director of Pediatric Ophthalmology &
Adult Ocular Re-Alignment Services
Pediatrics
Pediatric Ophthalmology
Pediatric and Adult Strabismus
Retinopathy of Prematurity

Locations
Loyola Outpatient Center
Loyola Center for Health at Oakbrook Terrace North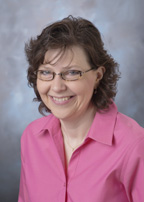 Eileen Gable, OD
Optometrist
Assistant Professor of Ophthalmology
Specialties
Pediatric Eye Care
Comprehensive Eye Care
Double Vision
Contact Lenses
Locations
Loyola Outpatient Center
Loyola Center for Health at Hickory Hills
Loyola Center for Health at Burr Ridge
Edward Hines, Jr. VA Hospital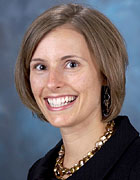 Rebecca Parrish, CO
Pediatric Ophthalmology and
Adult Strabismus
Clinical Interests

Pediatric Ophthalmology

Adult Strabismus
Locations
Loyola Outpatient Center
Loyola Center for Health at Oakbrook Terrace North