Chair's Message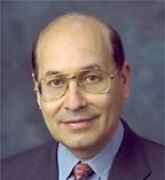 Welcome to the website of the Department of Thoracic and Cardiovascular Surgery at Loyola University Chicago's Stritch School of Medicine. As Chair of the department, I am extremely proud of our sustained excellence and continued growth in recent years. I invite you to explore our exceptional programs and offerings, and to discover the various distinguishing clinical and educational facets that the department has to offer.
Our department is one of the largest in the nation, in terms of both volume and number of surgeons. It houses one of the most comprehensive Lung Cancer Programs worldwide, a multidisciplinary mesothelioma team, the Esophageal Cancer Center, a Women's Lung Cancer Program, an Airway/Tracheal Program, Chest Wall Sarcoma expertise, and Mediastinal Tumor and Carcinoid Tumor care. We also offer treatment programs for noncancerous conditions of the esophagus, namely achalasia, acid reflux/GERD, paraesophageal hernias and benign tumors.
We are continually involved in both basic and clinical science research, bringing the latest research and technology directly to the patient's bedside. Our surgical outcomes are among the nation's best based on data from national independent outcomes databases. We also offer research and clinical educational experiences for medical students and postgraduate trainees. Our fellowship program in thoracic and cardiovascular surgery has consistently received full accreditation from the Accreditation Council on Graduate Medical Education (ACGME).
I am proud to work with the many excellent and dedicated individuals on our team who exhibit uniform commitment to research, education, and patient care.
Mamdouh Bakhos, MD
Professor and Chair
Department of Thoracic and Cardiovascular Surgery