Welcome
The Loyola University Medical Center (a part of Trinity Health) is a comprehensive care institution with one of the highest levels of acuity in the country. The department's faculty is comprised of both youth and experience, representing all areas of subspecialty in the field. We are well equipped to meet the daily challenges presented in such an extraordinary setting. The department has a history of excellence, especially in the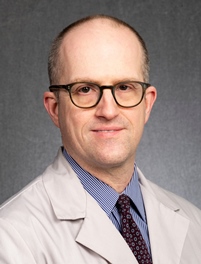 area of cardiovascular, neurosurgical, and trauma anesthesia. It is one of the few centers with a large multi-disciplinary Shock Trauma Center and Burn Unit. One of the primary objectives of our faculty is to train physicians to be consultants in the field of anesthesiology. The goals of our department are to provide exceptional patient care and outstanding resident education, with scholarly research as an active complement. To these ends, the department has gathered a dedicated and enthusiastic group of academic anesthesiologists. As clinicians, we perform more than 28,000 anesthetics a year, all of which come through our state-of-the-art operating rooms and equally impressive ambulatory surgical center and remote locations.
Because of the magnitude of procedures performed and acuity of illnesses, many patients are cared for in our advanced intensive care units, one of which, the Cardiothoracic Unit, is under our direct supervision. We have an extensive pain management service and are integral members of the hospital emergency trauma response team. We provide obstetrical anesthesia services and are intimately involved with the critical management of high risk obstetric patients. We have one of the most active transplant centers in the region including heart, lung, liver, and kidney transplants.
Our basic and clinical research efforts are expanding the boundaries of medical knowledge and our faculty members regularly contribute work to medical journals in basic science, clinical anesthesiology, surgery, and critical care. They are invited as visiting professors nationwide and contribute to recognized multi-authored text books. Our staff is dedicated to providing the best possible experience for the residents and best possible care for our patients. We strive to make our working environment both congenial and stimulating. We look forward to sharing our experience with you.
Please explore our website and the scope of our activities. Thank you for your interest in our program.

Steven Edelstein, MD
Professor and Chairman