Accomplishments and News from the Cardinal Bernadin Cancer Center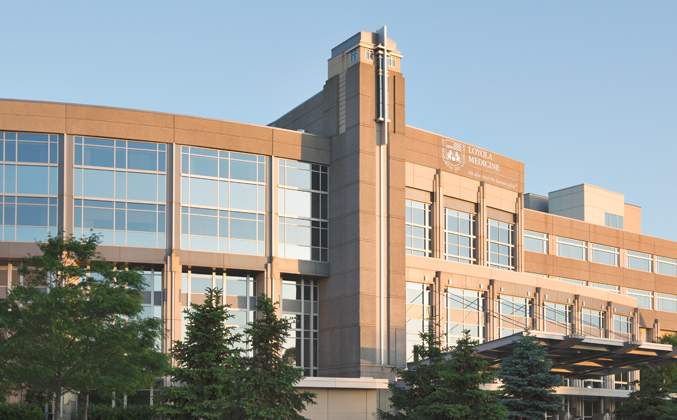 From the Cancer Clinical Trials Office (CCTO)
My thanks to our dedicated CCTO staff, led by CCTO Manager Cecilia Petrowsky, RN, MSN, CCRC, OCN. This team of research nurse team leaders, research nurses, clinical protocol and regulatory coordinators, and a grant clinical trial coordinator, work tirelessly to advance research to improve the quality of life of adults and children living with cancer.
Along with this team, the CCTO's 55 dedicated, clinical cancer researchers work within 14 specific disease programs. We have 336 active clinical trials that accrue on average 550-600 patients annually with approximately 700 patients in active treatment or follow-up.
Three of our major clinical research programs include: Radiation Oncology; Breast Cancer, as well as Hematology and Bone Marrow Transplant. Our researchers have authored hundreds of research articles over the years and represent Loyola University Chicago on a myriad of nationally and internationally-recognized venues, including the American Society of Clinical Oncology (ASCO) and the American Society for Radiation Oncology (ASTRO).
News and Updates from Scott Smith, MD, PhD
People in the News
Nancy J. Zeleznik-Le, PhD, Professor of Medicine and Cancer Biology, Interim Chair Department of Cancer Biology, was named Interim Deputy Director and Associate Director of Basic Research for the Cardinal Bernardin Cancer Center.
After more than 30 years of service to Loyola University Chicago, Barry Schatz, Associate Director for Cancer Center Administration, retired in April. A national search for his replacement will begin later this year.
Loyola University Chicago undergraduate students who participated in an intensive research internship in CBCC research labs through the Oncology Summer Research Internship Program will present their research projects in our annual scientific symposium on Monday, July 29. For more information, contact sniccol@luc.edu.
Department of Cancer Biology
We are pleased to welcome Irida Kastrati, PhD, as Assistant Professor in the Department of Cancer Biology, effective July 1. Dr. Kastrati has a background in medicinal chemistry and breast cancer biology. Her research interests include the application of chemical tools to understand the underlying biology of breast cancer resistance and recurrence and developing new targets for breast cancer therapeutics.
We look forward to recruiting additional faculty to expand the department's mission of pursuing basic science research to understand mechanisms underlying cancer development, resistance and recurrence, and potential novel therapeutic strategies to ameliorate these critical issues. In partnership with the Cardinal Bernardin Cancer Center, we strive for truly multi-disciplinary approaches to cancer research supporting clinical programs.
Research Grant Awards Include:
Nancy Zeleznik-Le, PhD, Charles Hemenway, MD, PhD, (multiple PIs) NIH R01 award from the National Cancer Institute, "AF9 (MLLT3) function in leukemia and normal hematopoiesis" 7/1/19 – 6/30/24
Maurizio Bocchetta, PhD, Respiratory Health Association award "Role of the deubiquitinase OTUD6B isoform in cell cycle progression and survival of adenocarcinoma of the lung (ACL) cells" 7/1/19 – 6/30/20
Stephanie Berg, MD, Leukemia Research Foundation, "Germline Mutations Predispose to Familial Myeloproliferative Neoplasms" 7/1/19 – 6/30/20
Multidisciplinary GU Clinic
The Cardinal Bernardin Cancer center is proud to announce the formation of the Genitourinary Multi-disciplinary Cancer Clinic. The clinic will bring together Loyola urologists, medical oncologists, and radiation oncologists to deliver state of the art coordinated care in a single patient visit. In addition to providing more efficient care, patients will have improved access to the latest clinic trials. We are excited to offer this service to our patients and to further advance Loyola's mission to be a leader in healthcare in Illinois.