M2 Farah Rahman presents ACTION project to New York Academy of Medicine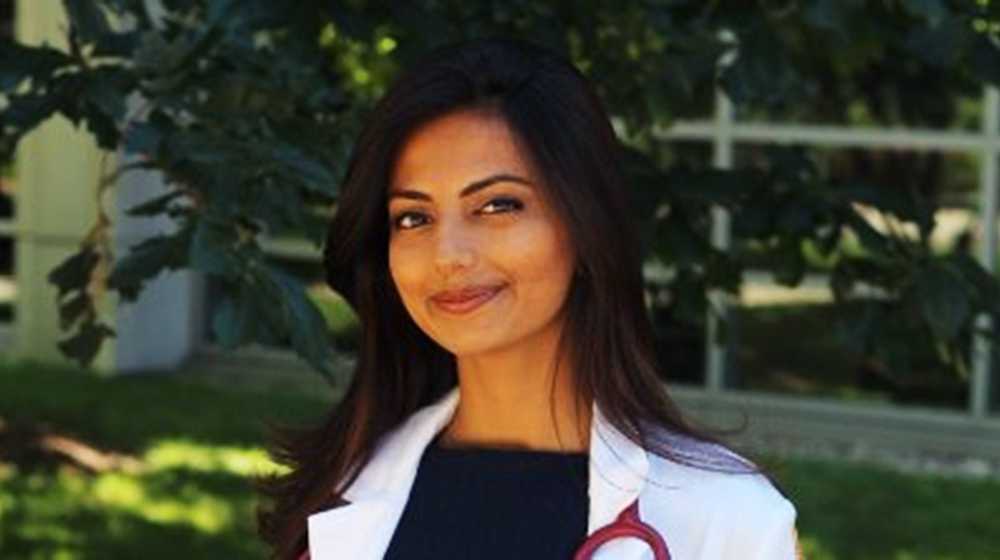 After being named the New York Academy of Medicine's David E. Rogers Fellow in February, second-year medical student Farah Rahman took the virtual stage to share the results of ACTION Project (Allied Community Engagement Together in our Neighborhood), a service project she created last year to address voting disparities among marginalized populations.
Over the past couple months, Rahman and 50 Stritch students have been conducting voter registration drives at the Loyola Center for Health on Roosevelt in Maywood, assisting patients with online registration, mail-in ballot applications, and general election information.
"By empowering patients of different racial, ethnic, socioeconomic, and literacy backgrounds with opportunities for civic engagement, we can strive toward more equitable policies that represent a larger, more inclusive America," Rahman said in her presentation.
To measure the project's effectiveness, Rahman surveyed 148 patients. Of those patients, 93 were already registered voters. Rahman and ACTION volunteers registered 48 of the remaining 55 individuals (87%). Download Rahman's full presentation.
Rahman's presentation in September the culmination of her fellowship, but not the end of her work. She plans to continue building the ACTION Project and expanding it to other medical schools.
Coming soon: a conversation with Farah Rahman and a closer look at the inspiration behind ACTION Project. Stay tuned!