U.S. News ranks Loyola's heart program 18th in nation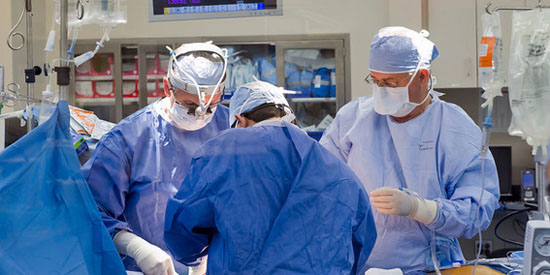 Loyola University Medical Center in Maywood is ranked 18th in the nation in Cardiology and Heart Surgery, in U.S. News & World Report's Best Hospitals 2012-2013. Last year, Loyola was ranked 20th.
This is the 10th year in a row Loyola's heart program has been nationally ranked by U.S. News.
The magazine ranked 11 Loyola specialties high-performing, meaning they are among the top 25 percent of hospitals in these specialties. Loyola's high-performing specialties are cancer; diabetes and endocrinology; ear, nose and throat; gastroenterology; geriatrics; gynecology; nephrology; neurology and neurosurgery; orthopaedics; pulmonology and urology.
Gottlieb Memorial Hospital in Melrose Park, a member of Loyola University Health System, is high-performing in two specialties, orthopaedics and urology.
The rankings were published by U.S. News in collaboration with RTI International, a research organization based in Research Triangle Park, N.C. Highlights of the 2012-13 rankings will appear in the U.S. News Best Hospitals 2013 guidebook, to go on sale in August.
The complete rankings and methodology are available at http://health.usnews.com/best-hospitals.