Research Sites
OBUASI, GHANA
Obuasi is a town in southern Ashanti, South Ghana. The Obuasi Municipal capital, is a district, lying south of the Ashanti capital city, Kumasi.
Obuasi has a settlement population of 175,043 people, and mining community.
The Obuasi Gold Mine is an open-pit and underground gold mine situated near Obuasi. The operation is owned by AngloGold Ashanti . In 2009, the mine employed over 5,700 people.
This city will host a community based study to determine the chronic and recovered infection rates of HCV, as well as risk factors for transmission.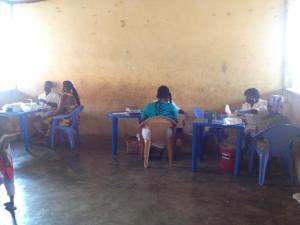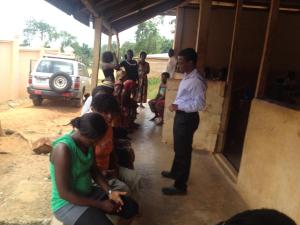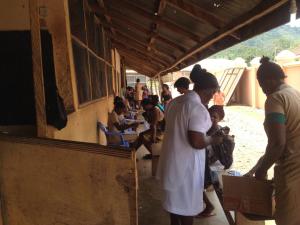 KUMASI, GHANA
Kumasi is the capital city of the Ashanti region, a very important and historical center for Ghana.
Located in the rain forest region, Kumasi is the second largest city in Ghana with a population of over 1.5 million. Kumasi is approximately 300 miles north of the Equator.
The participants cites in the city are: the Kwame Nkrumah University of Science and Technology, Kumasi (KNUST) known as the Premier University of Science and Technology in West Africa, was established in 1952. It is affiliated with the KATH teaching hospital in Kumasi. This site is the current Bloos Bank Protocol for HCV.
NKWANTAKESE, GHANA
The town of Nkwantakese in the Afigya-Kwabre District of the Ashanti Region of Ghana and its surrounding villages. The town is situated to the southwest of Agona Ashanti the District Capital, and is about 20km from Kumasi with a population of approximately 17,000.
IBADAN, NIGERIA
Ibadan is the capital city of Oyo Sate and the third largest metropolitan area, by population, in Nigeria, after Lagos and Kano, with a population of 1,338,659 according to the 2006 census. Ibadan is also the largest metropolitan geographical area, located in south-western Nigeria. And is a prominent transit point between the coastal region and the areas to the north.
The University of Ibadan is the oldest university in Nigeria, created in 1948. We have conducted a pilot study here, enrolling 200 subjects