Contact Lens Service
More than 30 million Americans wear contact lenses. Contact lenses offer many advantages over glasses including better visual acuity, a wider field of vision, improved appearance and better visual function especially for sporting activities. With the introduction of new materials and lens designs, there has never been a better time to wear contact lenses. If you are an experienced contact lens wearer, look into what is new. If it has been awhile since you have worn contact lenses or if you have never tried them, now is the time to come in for a fitting. Contact lenses are more convenient, more comfortable and more affordable than ever before. The Contact Lens Service in the LUMC Department of Ophthalmology has experienced doctors using the latest technology to address all of our patients' needs.
Contact lenses are so commonplace today that it is easy to forget that they are medical devices regulated by the FDA. Contact lenses are available only by prescription. Before obtaining your contact lenses, you first need to have a comprehensive eye examination to evaluate the overall health of your eyes and to rule out underlying pathology. Next, the contact lens fitting will include some or all of the following:
Refraction to determine your exact prescription
Evaluation of the cornea and surrounding structures with the slit lamp biomicroscope
Corneal topography to determine the shape and curvature of the cornea
Trial lens fitting
Training on proper insertion and removal of the lenses
Instruction on the proper care of your lenses
Follow up care to ensure proper vision, comfort and contact lens fit
Adhering to the instructions you receive about wearing time, replacement schedules, and care of the lenses is crucial to achieving our goal for you of problem-free contact lens wear.
After you have adapted to your new contact lenses and the fitting process is complete, our clinic staff will work with you to order and dispense your contact lenses as quickly and conveniently as possible.
To help you choose the Contact Lens Service at the LUMC Department of Ophthalmology, look further to see the range of services and solutions we offer to make you a successful contact lens patient.
Soft Contact Lenses
Over 90% of all contact lens wearers use soft contact lenses. These small, plastic devices cover the entire cornea when worn. The plastic polymer of the lens absorbs water, which is responsible for carrying oxygen from the tear layer above the lens to the corneal surface below. This is also what helps to make it feel so comfortable on the eye! The newest materials have silicone added to the polymer which dramatically increases he amount of oxygen passing through the lens. This improves the function of the lens and the health of the eye.
All soft contact lenses are not made the same therefore the lenses must be fit and prescribed by a licensed eye doctor. Your Loyola eye doctor will make sure that the lenses are appropriate for your eyes to avoid complications of wearing contact lenses and to ensure that you will have clear vision and years of safe, comfortable wear. Our Contact Lens Service works with and offers a variety of soft contact lens products depending on the needs of the patient. We are always bringing new technology into our practice as it becomes available. These are some of the things you might be looking for:
Disposable lenses - for replacement daily, weekly, monthly, quarterly or yearly
Continuous (extended) wear - now approved for weekly or monthly replacement with the correct lens
Toric lenses for the correction of astigmatism – no prescription is too high
Lenses for very high myopia or hyperopia
Tinted lenses to change your eye color
Soft bifocal contact lenses to correct presbyopia – exciting new technology has made these more successful than ever
Monovision for the correction of presbyopia
Lens designs to deal with dry eye problems
Aphakia
Gas Permeable Contact Lenses
A smaller percentage of patients wear gas permeable lenses these days, however, these lenses offer exceptional vision and comfort and are simply the right lens choice for a number of patients. Confusion still exists about "hard" contact lenses. The original polymethylmethacrylate (PMMA) material for rigid contact lenses was not permeable to oxygen. Very small lens sizes and movement of the lens during a blink allowed tears to carry oxygen under the lens. The problems associated with this were averted when gas permeable materials allowed oxygen to pass directly through the lens to the cornea. So, "hard" contact lenses are no longer used. Today's gas permeable contact lenses are comfortable, durable and offer unsurpassed quality of vision. Gas permeable contact lenses are custom fit to each individual's eye. These lenses must be fit and prescribed by a licensed eye doctor. The art and science of fitting gas permeable contact lenses is not lost among Loyola eye doctors. When soft contact lenses are not indicated, experienced Loyola Contact Lens specialists will give you the best in gas permeable materials and designs. What you might be looking for in gas permeable contact lenses:
Lenses to correct all prescriptions for myopia, hyperopia or astigmatism
Advanced toric lens designs to correct high astigmatism
Continuous (extended) wear – yes, there are gas permeable lenses approved for extended wear
Gas permeable bifocal contact lenses to correct presbyopia – many lens designs are available
Monovision for the correction of presbyopia
Aphakia
Specialty Contact Lenses
While most patients choose contact lenses for cosmetic purposes to get rid of glasses, contact lenses are medically necessary for others. This means their best visual acuity can only be found through well-fit contact lenses and not from glasses. Our contact lens specialists are experienced with all of these complicated conditions including:
Keratoconus
Post corneal transplant
Corneal scarring
Aphakia
Prosthetic contact lenses to address disfigurement in blind eyes and glare in sighted eyes
Contact lenses for occlusion as an alternative to patching for amblyopia
Contact Lens Complications
The successful contact lens patient wears properly fit contact lenses, adheres to the wearing and replacement schedule recommended, cleans their lenses daily and maintains regular follow-up care with their eye doctor. Contact lenses are safe and effective and when worn properly offering years of problem-free, quality vision. Because these small plastic devices interact with the living tissue of our eyes, however, complications can arise. The most serious of these is infection. Eye discomfort or pain, redness, blurred vision, and light sensitivity that persist after contact lenses are removed are warning signs of a problem that requires immediate attention. The LUMC Department of Ophthalmology has eye doctors on call 24 hours a day to provide urgent care to deal with these complications.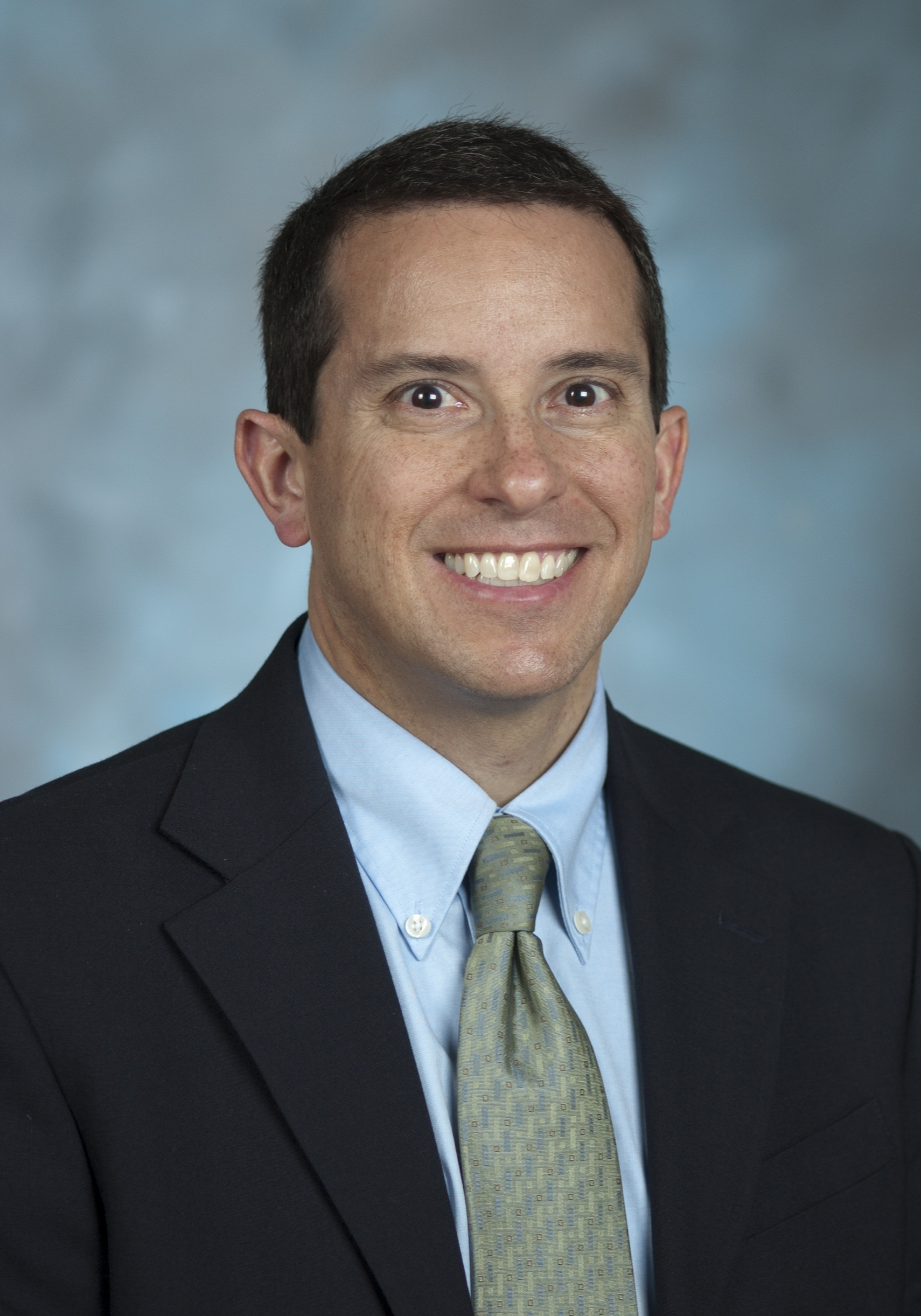 Peter A. Russo, OD
Optometrist
Professor of Ophthalmology
Specialties
Director
Contact Lens Service
Contact Lenses, Including Specialty/Complex Fittings
Locations
Loyola Outpatient Center
Loyola Center for Health at Oakbrook Terrace North
Edward Hines, Jr. VA Hospital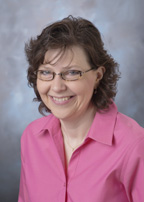 Eileen Gable, OD
Optometrist
Assistant Professor of Ophthalmology
Specialties
Pediatric Eye Care
Comprehensive Eye Care
Double Vision
Contact Lenses
Locations
Loyola Outpatient Center
Loyola Center for Health at Hickory Hills
Loyola Center for Health at Burr Ridge
Edward Hines, Jr. VA Hospital