Chair's Message
Fall 2015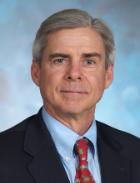 Dear Friends and Colleagues:
It is a pleasure for me to provide our annual update on the recent accomplishments and future directions of the Department of Ophthalmology. We continue to focus on collaboration in our core missions of academic health care: patient care, education, research and service as we build on our relationships with Loyola faculty from other departments as well as colleagues other institutions in Chicago and across the US.
Our Patient Care Services have expanded in scope and depth. We have been providing our full line of eye care services to patients at the Burr Ridge office since 2010 with great patient satisfaction. We will be offering Pediatric and Comprehensive services at the Homer Glen office starting in August 2015. Shivan Tekwani MD, (Class of 2010) Director of our Diagnostic Testing Service (DTS), works with referring physicians and optometrists to provide ophthalmic testing at our Maywood and Burr Ridge office locations. The DTS provides reports through EPIC to referring physicians and optometrists. Patients and our referring physicians have appreciated the convenience of this added service.
Our Educational Programs remain strong with continuing focus on our target audiences: medical students (UME), residents (GME) and practicing ophthalmologists and optometrists (CME). We provide outstanding resident training as one of the best clinical programs in Chicago and the Midwest and our department continues to lead the way in educational technology. Anuradha Khanna, MD, Director of our Medical Education Programs, has established a Stereo Learning Center (SLC) in the Advanced Procedure and Education Center (APEC) in the basement of the Medical School. This 3D technology system is destined to become a model for medical education and education research. All full-time faculty and residents currently use iPads for clinical and educational programs, and we recently added iPod Touch wireless connectivity from the teaching slit lamps to wall mounted monitors. This technology allows simultaneous viewing of slit lamp and retinal exams for our patients, their families and is an invaluable teaching aid for our residents and medical students. Our new True Vision HD 3D surgical system provides real-time high definition 3D images of surgical cases. This has been a great advance in surgical teaching. Previously only one assistant would be able to view microsurgery at the surgical microscope. Now other residents and medical students can observe surgery simultaneously. We continue to sponsor a Chicago Educational Consortium, which links the education, research and service programs of all 6 Chicago area Academic Medical Centers, involving 66 ophthalmology residents. Loyola will again host a citywide surgical wet lab in December 2015. This event will focus on non-cataract microsurgical techniques and will be available to all 66 residents from the 6 Chicago training programs. The departmental educational and research programs have been supported over the years by generous annual gifts from the Perritt Charitable Foundation.
Our CME Programs consistently offer outstanding content for both national and local attendees. Our Fall Cataract/Glaucoma Symposium, Resident-Alumni Day and Chicago Subspecialty Guest Lecture Series present speakers and agendas of interest to the comprehensive ophthalmologist. This year (2015) we established the Mark J. Daily Lectureship in Diseases of the Retina, which was funded by Loyola Resident Alumni and private donors. In May 2016, we will offer a new Skowron Research Lectureship and Symposium, funded in part by a generous endowment from the Skowron Family, featuring a prominent nationally respected clinician scientist. Our weekly Grand Rounds, which occur each Wednesday at 4:30, have been augmented to include a Loyola guest speaker outside of ophthalmology to provide more interdisciplinary discussion. My intent is to emphasize collaboration and encourage a broad exchange of ideas in an ongoing effort to provide the highest quality residency-training.
Our research enterprise continues to grow. We recently recruited Simon Kaja, PhD, from University of Kansas City, to join our research team. Dr. Kaja is a neurobiologist with a long-standing research interest in human neurological and neurodegenerative diseases and visual disorders. His expertise lies in migraine, cerebellar ataxia, glaucoma and inflammation. Dr. Kaja's new lab will be in the new Loyola Center for Translational Research and Education (CTRE) in the spring of 2016. Evan Stubbs, Jr., PhD, Cynthia Pervan, PhD, Ping Bu, MD, and Omer Iqbal, MD, constitute our core Basic Science research team. The Department of Ophthalmology also works closely with Jawed Fareed, PhD, from the Department of Pathology to further develop our basic science research focus on Steven's Johnson Syndrome and Keratoconus. As Director of Basic Science Research Services in the department, Dr. Stubbs has established a solid research program for the residency, improved our submission process and fostered numerous collaborative efforts with the basic science faculty. This year (2015) we received $40,000 in research grant support from the Illinois Society for the Prevention of Blindness, which was the highest total award the Department has ever received. We also continue to receive major funding from the Richard A. Perritt Charitable Foundation. Bruce Gaynes, OD, Pharm D., continues to serve as the Director of Clinical Research Programs for residents and medical students. All residents are assigned faculty mentors for research, with the goal of an ARVO presentation and manuscript submission for each resident. Loyola residents received the Beem Fisher Awards from the Chicago Ophthalmological Society (COS) for outstanding research by Chicagoland residents for the second year in a row . Two new areas of research focus will be genetic studies of rare disease and data mining. Through collaboration with Loyola's Information Technology Department, we will access the Clinical Research Data Base (CRDB) system, which currently contains 1.5 billion bits of clinical data, an unprecedented opportunity for statistical medical research.
Our tradition of International Service was greatly expanded in 2010 by a generous gift from the Thomas Stamm Family. The Stamm Foreign Mission Endowment provides support for mission trips by faculty and residents. In 2012, we partnered with Loyola Alumnus, Ahsan Khan '04, Director of Humanity First Guatemala (HFG), to serve the patients in Guatemala together with ophthalmologists from University of Illinois. HFG is currently building a hospital with four operating rooms, which will be the destination for future mission trips to Guatemala. New this year, Loyola hosted a Chicago Global Health Reception August 21, 2015 at Bean Hall in the Loyola Chicago campus. John Clements (Alumni 2010) was the Richard G. Gieser World Service Lecturer. This event, sponsored by the Stamm endowment, provided networking opportunities for the Chicago area residents, academic attendings and practicing ophthalmologists and optometrists interested in pursuing mission work.

I am delighted to share our department accomplishments for this past year.

Our excellent professional and administrative staff enable us to continuously improve, as we work toward our goal of becoming an academic and educational leader in the Midwest. I welcome your feedback and appreciate your continued support,. I look forward to seeing many of our alumni and friends at the Annual AAO Loyola Alumni Reception on Saturday November 14, 2015 in Las Vegas.
Warmly,
Charles S. Bouchard, MD
The John P. Mulcahy Professor and Chairman
Department of Ophthalmology