Welcome, Marilyn Glassberg
New Department of Medicine Chair joins Loyola July 1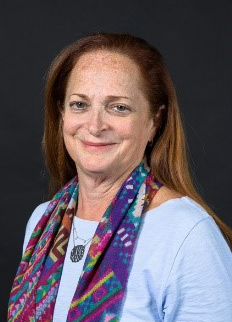 We are pleased to announce the appointment of Marilyn Glassberg Csete, MD, an internationally-recognized expert in lung disease, to lead the department of medicine, effective July 1, 2022.
As we welcome Dr. Glassberg, we extend our gratitude to Dr. Sean Forsythe, who has served as interim chair for the last 20 months. During that time, Dr. Forsythe's stabilizing leadership was invaluable, especially as we navigated the COVID-19 pandemic. Dr. Forsythe will return to his role as division director, Pulmonary and Critical Care Medicine in July and will assist Dr. Glassberg as she assumes her new role as department chair.
About Dr. Glassberg
A physician-scientist experienced in academic medicine, Dr. Glassberg understands the importance of balancing education, research, and patient care while serving the needs of each component's stakeholders. Her ground-breaking research, combined with a track record developing mentorship, faculty recruitment and diversity programs at the University of Arizona College of Medicine and Banner Health, makes her an ideal leader for this department.
Dr. Glassberg joins us from the University of Arizona College of Medicine and Banner University Medical Center, both in Phoenix, where she is the inaugural division chief of pulmonary medicine, critical care and sleep medicine; the vice-chair for diversity and inclusion, as well as senior director of clinical research and Strategy and growth for the department of internal medicine. Board-certified in pulmonary medicine, Dr. Glassberg is an internationally-recognized expert in interstitial and rare lung diseases. She has participated in and presented at several of the Vatican's global conferences focusing on healthcare initiatives.
For more than 25 years, Dr. Glassberg has spearheaded "bench to bedside" medicine by conducting National Institutes of Health (NIH), industry-sponsored and investigator-initiated clinical trials in patients with idiopathic pulmonary fibrosis (IPF). Her team conducted the first in man Phase One clinical trial of intravenous infusion of bone marrow-derived mesenchymal stem cells in patients with IPF.
Dr. Glassberg has received continuous research funding from the NIH and U.S. Department of Defense, as well as foundations and public companies. In Phoenix, with the devastation of the COVID-19 pandemic, she directed efforts with the Indian Health Service and the State of Arizona to enhance healthcare services for Native American and underserved populations throughout Arizona. She also worked with medical students, house staff and junior faculty at U Arizona/Banner in Phoenix and Tucson to conduct seminal clinical research that resulted in several publications in COVID-related lung disease.
Please join us in welcoming Dr. Glassberg to Stritch and Loyola Medicine.

Sincerely,
Richard K. Freeman, MD, MBA, FACS Executive Vice President
Regional Chief Clinical Officer
Loyola Medicine
Professor of Surgery
Vice Dean of Clinical Affairs
Loyola University Chicago Stritch School of Medicine
Sam J. Marzo, MD
Dean and Chief Diversity Officer
Professor, Otolaryngology-Head & Neck Surgery and Neurosurgery
Loyola University Chicago Stritch School of Medicine