A Message from Department Chair
Vivian Gahtan, MD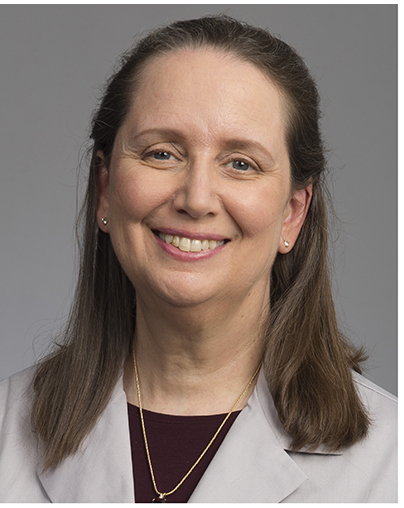 Welcome to the website of the Department of Surgery at Loyola University Chicago's Stritch School of Medicine. Our department is a multi-specialty surgical service and comprised of 53 faculty across 11 Divisions, including: General Surgery, Plastic and Reconstructive Surgery, Colon and Rectal Surgery, Intra-Abdominal Transplantation, GI/Minimally Invasive Surgery, Surgical Oncology, Vascular Surgery and Endovascular Therapy, Trauma, Surgical Critical Care and Burns, Oral Surgery and Dental Medicine, and Surgical Research. Within our department we participate basic science research, translational research and clinical trials. In collaboration with the Burn Shock Trauma Research Institute and our oncology research program, the Department has active and federally funded research programs in burn, shock and trauma injury, health services research, inflammation, oncology, and vascular biology. The Department hosts eight residency and fellowship programs, as well as a research fellowship training program funded by the National Institutes of Health.
I am proud to say that our Department is committed to excellence and innovation in clinical care, research, and education that will define the future of surgery. The Faculty deliver complex surgical care at numerous clinical sites including Loyola University Medical Center, Gottlieb Memorial Hospital, MacNeal Hospital, and the Edward Hines, Jr. VA Hospital. We continue to see steady growth across all of our clinical programs.
I am pleased to share with you our recently developed Mission, Vision and Diversity Statements.
Our mission is to provide the highest level of surgical care, to train the next generation of surgeons and surgeon scientists, and to advance surgical care and knowledge through state-of-the-art research and innovation. We devote ourselves to our patients, surgical care, research, and education, and we emphasize quality, safety and the patient experience.
The Department of Surgery will become a team of trusted partners within our community dedicated to improving the health of each life we touch. We will support one another in our professional and personal endeavors, and make our workplace one that is safe, diverse, and welcoming. Our contributions to research, innovation, education, and surgical practice will be recognized nationally and internationally.
The Loyola Medicine Department of Surgery is committed to fostering an environment that embraces the uniqueness of all individuals. We welcome and value individuals of all backgrounds regardless of ethnicity, gender, race, religion or sexual orientation. Through fair and deliberate recruitment, promotion, education and admission for our students, residents and staff, we will provide the highest quality surgical care, education and service for every member of our community.
I hope to see you here soon.