Endourology and Laparoscopic
Endourologists at Loyola University are leaders in the field of minimally invasive surgery. Patients who have undergone a minimally invasive procedure at Loyola often go home the next day. These patients need less pain medication after surgery; have less blood loss during surgery; have a low infection rate; and are up around and back to normal activities more quickly than with conventional surgery.

A variety of conditions can be treated in this fashion including patients with kidney stones, urinary incontinence, benign prostatic hyperplasia, and renal tumors. Ureteroscopy, shock wave lithotripsy, and the entire range of laparoscopic surgery in urology are performed here including adrenalectomy, simple and radical nephrectomy, nephroureterectomy, and urinary incontinence surgery.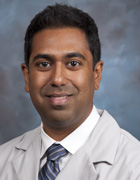 Ahmer Farooq, DO
Assistant Professor
Subspecialty / Clinical Expertise:
Urologic Oncology
Robotic Surgery / Minimally Invasive Surgery
Clinical/Research Interests:
Robotic Surgery
Kidney Stones
Practice Locations:
Loyola Center for Health at Burr Ridge
Loyola University Medical Center
Loyola Outpatient Center
Appointments: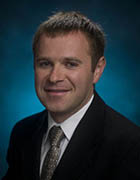 Alex Gorbonos, MD, FACS
Assistant Professor
The Albert J. Speh, Jr., and Claire R. Speh Chairman in Urology
Subspecialty / Clinical Expertise:
Urologic Oncology
Robotic Surgery / Minimally Invasive Surgery
Clinical/Research Interests:
Targeted therapy of bladder / prostate /
kidney malignancy
Practice Locations:
Cardinal Bernadin Cancer Center
Loyola Outpatient Center
Appointments: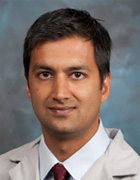 Gopal N. Gupta, MD
Assistant Professor
Subspecialty / Clinical Expertise:
Urologic Oncology
Robotic Surgery / Minimally Invasive Surgery
Clinical/Research Interests:
Targeted therapy of bladder / prostate / kidney malignancy
Practice Locations:
Loyola Outpatient Center
Cardinal Bernardin Cancer Center
Appointments: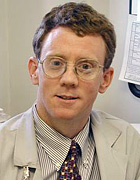 Thomas M.T. Turk, MD
Professor
Residency Program Director
Subspecialty / Clinical Expertise:
Endourology and Laparoscopic Surgery
General Urology
Clinical/Research Interests:
Stone disease
ureteral healing
minimally invasive surgery
urologic laparoscopy
Practice Locations:
Appointments: