Vascular and Interventional
The Interventional Radiology Section at Loyola University Medical center specializes in minimally invasive, targeted treatments utilizing X-ray, MRI, ultrasound and other imaging modalities. Diseases are treated using the least invasive methods possible. For instance, Interventional Oncology is a growing specialty within Interventional Radiology where treatments can be delivered directly to a tumor with minimal effect on adjacent tissue.
Many conditions that once required surgery can now be treated less invasively by interventional radiologists. These minimally invasive treatments offer less risk, less pain and less recovery time when compared to open surgery.
MISSION
The mission of the Interventional Radiology section is to provide the highest quality, evidence based, minimally invasive care possible in a compassionate patient centered setting while providing educational and research opportunities for house staff and medical students.
CLINICAL SERVICES
The Interventional Radiology section has The VIR Section is composed of 5 full time faculty and provides exposure to a complete range of both vascular and nonvascular interventional procedures. The section performs ~ 15,000 procedures (7,600 patient encounters) per year. Facilities at the 545 bed tertiary care hospital and level one trauma center include four dedicated procedure suites including state-of-the-art cone beam-CT and rotational angiography. Procedures are also performed in adjacent CT and in the operating room when appropriate. A six-bay observation unit is adjacent to the procedural area and provides streamlined care for outpatients. In December 2016 the section will be moving to a new procedure space with state of the art angio equipment as well as enlarged patient holding rooms and adjacent clinic space. The section emphasizes a collaborative approach to patient care through close working relationships with medical and surgical services.
EDUCATION
Vascular Interventional Radiology Fellowship Training Program
The Vascular Interventional (VIR) Fellowship at Loyola University Medical Center is a one-year ACGME-approved fellowship position which provides experience in all aspects of both adult and pediatric angiography and interventional procedures. Education of fellow is performed through a combination of clinical experience in the angiography suites, didactic teaching during film interpretation, attendance of multidisciplinary conferences, and lectures provided by the attending staff. The primary goal of the VIR Fellowship Program is to train and produce outstanding interventional radiologists who are committed to lifelong learning and to providing the best possible care.
The fellow is involved in all areas of Interventional Radiology, including vascular diagnosis, vascular intervention and non-vascular intervention. Areas of emphasis include regional tumor therapy for hepatic and renal malignancies, minimally invasive treatment of uterine fibroid disease, vertebral augmentation for the treatment of painful compression fractures and endovascular treatment of atherosclerotic and congenital vascular diseases.
The IR section participates in the departmental ACGME accredited residency training program. In general two residents are on the service per month. The service is also a popular one for medical students both from Loyola and other institutions. Weekly didactic conferences are led by the Interventional Radiology faculty for resident and medical student education. In addition, education of medical and surgical house staff and students is provided during participation in regular multidisciplinary conferences including the Med/Surg, GI/Oncology and Hepatology conferences.
RESEARCH
Clinical research is a required part of the training program. Accepted fellowship candidates will be required to select a research project of their choice. Faculty members will be available to mentor and oversee projects with the expected goal of presentation at one of the national meetings each year (ISET, SIR).
Fellowship Application Process
To apply for the VIR Fellowship Program, you need to submit the documents listed below through ERAS:
Documents Needed
Application
Official Medical School Transcripts. If originals are not in English, you must provide a certified English translation.
A Dean's Letter (Medical School)
An official record of board scores (NBME, FLEX, USMLE I, II and III, LMCCC, VQE or FMGE)
Three letters of recommendation from individuals familiar with your profession.
Curriculum Vitae
Personal Statement
Valid ECFMG certificate (if you graduated from a medical school outside of the U.S. or Canada)
Applicants must possess a valid permanent Visa or U.S. citizenship. Only J1 Visas will be considered. No H1B Visas will be accepted.
All Fellowship candidates must possess a valid Permanent Illinois Professional License prior to the start of this program.
Only completed files will be considered.
Link to ERAS: www.aamc.org/eras
Interviews will be scheduled upon review of the candidates completed file. Correspondence will be sent to the respective applicants after the completed applications have been reviewed informing them of their status.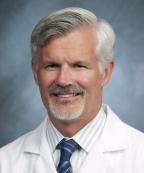 Marc A. Borge, M.D.
Professor
Medical Director, Interventional Radiology/Observation Unit
Radiology


Vascular Surgery and Endovascular Therapy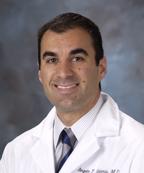 Angelo Malamis, M.D.
Assistant Professor
Medical Director, Hines VA Interventional Radiology
Radiology


Specialties
Minimally Invasive Liver Tumor Treatment
Noninvasive Angiography
Regional Cancer Therapy
Uterine Artery Embolization
Vertebral Compression Fracture Treatment
Vertebroplasty and Kyphoplasty
Vascular and Interventional Radiology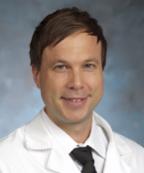 Christopher Molvar, M.D.
Assistant Professor
Radiology


Specialties
Endovascular Therapy
Hepatobiliary Disease
Liver Cancer
Minimally Invasive Liver Tumor Treatment
Renal Disease
Varicose Vein Obliteration with Laser
Vascular Disease
Vascular and Interventional Radiology
Vertebroplasty and Kyphoplasty
Uterine Artery Embolization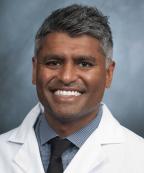 Parag Mahendra Amin, M.D.
Assistant Professor
Radiology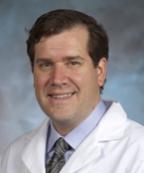 Timothy Ozga, M.D.
Assistant Professor


Medical Director, IR and Cath Lab at Gottlieb Memorial Hospital



Radiology
Specialties
Interventional Oncology
Liver Cancer
Minimally Invasive Liver Tumor Treatment
Therapy of HCC and Liver Metastases by Y-90 Sphere
Vascular and Interventional Radiology
Diagnostic Radiology