Content Creation
Our Educational Technologies Digital Media Studio is equipped with the latest hardware and software designed to help you create and launch digital content that is engaging and improves learning outcomes. We have a suite of applications that allow you to create, customize, and distribute your own teaching materials. We can help you enhance your presentation by including other rich media, special text, captions and even special effects like zoom, pan or attractive transitions. Our facilities feature Camtasia Studio, SoftChalk, Final Cut Pro and other authoring tools. We can help you embed interactive exercises, quizzes and student feedback. Allow us to help you create and launch innovative digital online content!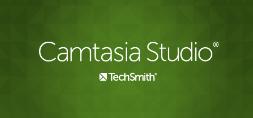 ‌
Camtasia Studio and SoftChalk are similar programs that can be used to both capture and edit your lectures. Depending on the type of lecture/course you would like to create, you may find that one or the other may better suit your needs. These options are ideal for creating online content as the files generated are much smaller.

Final Cut Pro is a powerful video editing tool used by many industry professionals. It is typically used to edit video, add transitions and music, etc. This is better suited for creating DVD content as it produces higher video quality which results in much larger file sizes.