Lecture Capture
Lecture Capture is the technology that allows instructors to record what happens in their classrooms and make them available in digital form. Lecture capture is often the first step of developing content for online courses. Educational Technologies offers several options for converting your lectures; whether they are in PowerPoint, Keynote, or other platforms, we can help you create an equivalent digital version.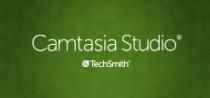 ‌
TechSmith's Camtasia Studio can be found in our Digital Media Studio as well as on the PCs located in SSOM 160 and 170 and MNSON 0505. It can be used to capture smooth, high-quality videos; record anything on your computer screen from PowerPoint slides to a demo; and create a final product that is both informative and entertaining. Schedule an appointment with us, and we'll show you how to record your presentation using our broadcast-quality microphone. Many of the other features available with Camtasia Studio can be seen on their website. We also have a laptop with Camtasia Studio available for check-out so you can record your lectures from anywhere!

Panopto can be used to capture your lecture while you are presenting it to your class. Like Camtasia Studio, you can record anything on your screen as well as your video image and voice. Afterwards you can upload the presentation to the LUC content management system and edit and distribute it right from your office! All of the lecture halls and classrooms located in the HSC buildings are already equipped with the Panopto lecture capture software. If you want your next lecture captured and converted into digital format, call us and we'd be happy to set you up as well as train you to use the program!

MediaPOINTE is used to create a high definition digital recording and automatically captures audio/video in SSOM/Cuneo lecture halls 190 and 390. Provided the speaker uses a microphone, the presentation and lecture is captured in 30 minute segments. The video can then be streamed via a link on the student calendar.

Final Cut Pro is a professional tool that can edit your captured video and audio. Recorded video can be imported into the software and titles, transitions, etc. can be inserted to create a video which can be rendered in various video and audio formats.