Diversity in Surgery Visiting Sub-Internship Program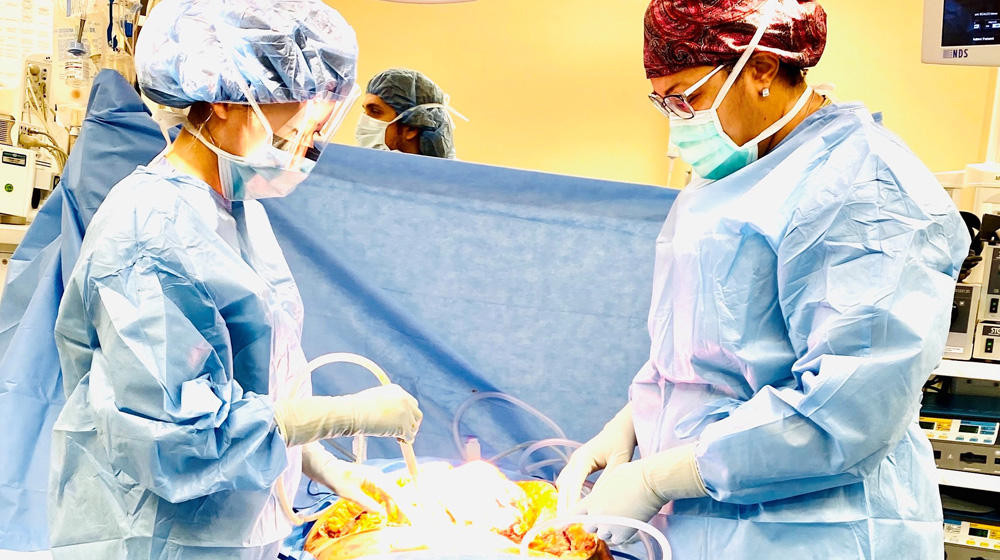 Program Overview
Loyola University Chicago Stritch School of Medicine invites outstanding medical students who self-identify as underrepresented in Surgery from a social, economic, or educational perspective, to apply for our Diversity in Surgery Visiting Sub-Internship Program. This program will familiarize the student with the post-graduate surgical training, research, and leadership opportunitites available at Loyola University Medical Center, which serves a diverse patient population and is a major referral center in the Chicago metropolitan area for the surgical management of complex conditions.
Loyola University Medical Center's Department of Surgery is home to multiple training programs:
Loyola University Medical Center Surgical Services that will provide oportunities to successful sub-internship applicants include:
Burn Unit
Colon and Rectal Surgery
Endocrine Surgery
Renal, Pancreas, Liver Transplant Surgery
Minimally Invasive/Bariatric Surgery
Plastic and Reconstructive Surgery
Surgical Oncology
Trauma/Critical Care
Vascular Surgery and Endovascular Surgery
Participants in the program will serve as sub-interns on a surgical service for four (4) weeks. They will play an integral role on the surgical team, assisting in the management of inpatients, attending surgical clinics, and gaining valuable experience in the operating room and procedural areas. Numerous surgical mentorship, networking, and educational opportunities will accompany this robust surgical experience.
Visiting Sub-Internship Schedule
Welcome dinner: Network with Department members
Research mentorship meeting: Learn about Department of Surgery research opportunities
Administrative chief resident meeting: Learn about the administrative chief resident roles at Loyola University Medical Center
Chair of Surgery meeting: Learn about the Department, receive surgical mentorship
Social Event: Network with residents
Faculty Mentorship: Discuss career strategies, navigate the residency application process
Meet with Program Director of the Loyola University Medical Center residency program of interest: Mid-rotation meeting for advising
Case presentation opportunity: Present clinical case and background on chosen sub-internship and receive feedback
Benefits
Financial support: Up to $2,500 to help defer the costs of travel, lodging, and incidental expenses associated with the sub-internship
Mentorship: Access to faculty members for career guidance and residency application support
Networking: Inclusion in Department activities and training program education and social events
Eligibility
Students enrolled at a U.S. LCME-accredited medical school
Successful completion of 3rd year surgical clerkship
U.S./Canadian citizen, U.S. permanent resident, DACA recipient
Application Requirements
Completion of Visiting Student Learning Opportunities (VSLO) application
Personal statement addressing the applicant's interest in this Sub-Internship opportunity
For more information, contact Renata Barylowicz at rbarylo@luc.edu
Applications due: March 31 (visiting sub-internship must occur during the subsequent academic year)